Here is the cast of 
Tombeau de Claude Debussy

2018:
Matthew Neil Andrews earned his B.A. in music composition at Vanguard University of Southern California and is currently a graduate teaching assistant at Portland State University, where he is studying composition with Bonnie Miksch, Javanese gamelan with Mindy Johnston, choral arranging with Ethan Sperry, and vocal technique with Jimmie Herrod.
Matthew is a Cascadia Composers board member, co-founder of Portland State's student composer consort, and a regular contributor to Oregon Arts Watch. By night he walks all over Portland playing drums with Agents of Ecco and Balinese gamelan with Wahyu Dari Langit.
Colleen Adent is a classically-trained, improvisationally-minded pianist and published arranger who enjoys performing a broad range of musical styles. She received her music degree in Piano Performance from Biola University. Collaborative playing as well as solo appearances have taken her throughout the United States, Canada, Europe and Australia. She is a performing artist with Snowman Foundation's Ten Grand concerts with Michael Allen Harrison. In 2016, Colleen was a quarter-finalist in the Cliburn International Amateur Piano Competition. She and her husband reside in Vancouver, WA, where she maintains a private teaching studio.
David Bernstein's career has seen performances of his music in many areas of the United States, Canada, South America, and Europe. Since moving to the Portland area in 2006, there have been many performances of his works in this region and elsewhere. He credits much of this to the support he has received from the organization NACUSA Cascadia Composers, a professional ensemble of creative individuals that has produced performances of over 500 works by its members since its inception in 2008. He remains active as Cascadia organizer for new music concerts, and not least, as a free-lance composer.
Elizabeth Blachly-Dyson is a molecular biologist turned composer. She has played cello in the Marylhurst Symphony and the Pacific Crest Youth Sinfonietta, both having performed her compositions. Several of her chamber works have been performed at Cascadia Composers concerts, and she is a member of the Crazy Jane Composers.
Elizabeth teaches music theory at the Music and Arts Academy in Camas, Washington and she has adjudicated Composition Celebrations for the Oregon Music Teachers association. She volunteers with the BRAVO Youth Orchestra, which has also performed her music. She has studied composition with Dr. Robert Priest, Tomas Svoboda and Jonathan Newman, and is currently studying with Kenji Bunch.
Singer and composer Corrin Coffey has an infectious charisma that shows off her ability to express fantastical imagery through her music. Through her work with PSU's women's chorus, Vox Femina, she's has gotten the chance to work with The Oregon Symphony on multiple occasions. She has also vocally trained with Pamela South for two years to develop her expression and power. Whether on the performance side or behind the scenes, she knows how to deliver a message. She is currently working on receiving her Bachelor of Arts in Sonic and Music Production at Portland State University.
The Con Grazia Wind Quintet of the Oregon Chamber Players was formed in 1995 by wind players of the OCP. The quintet maintains an active performance schedule throughout the Northwest, and has performed public and private events in a variety of venues, including the Brookings Harbor Friends of Music Series, Neskowin Chamber Music Series, Newport Coffee Concert Series, Camerata Musica, Music at Midweek at U of P, Music a la Carte at OSU, two composer series at Marylhurst University, Young Audiences, etc., as well as several performances for schools and libraries.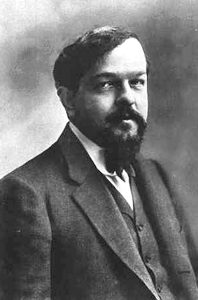 Claude Debussy
Denis Floyd has a Ph.D. is mathematics and M.A. in computer science, and has taught mathematics and computer science for many years at colleges and universities in the U.S and overseas. Toward the end of his career, he went back to school to study music, and received an M.A. in music, with composition emphasis. Since retiring in 2006 he has devoted himself to music composition. His teachers and tutors include Allen Strange, Pablo Furman, Tomas Svoboda, Kenji Bunch, and Jonathan Newman.
Pianist Asya Gulua views her technical mastery as a prerequisite for the emotional depth and resonance of her performances. Asya made her NYC debut at Alice Tully Hall in 2004 and has since collaborated with numerous concert artists throughout the country. Having received her initial musical training in her native Moscow, Russia, Asya emigrated to the US in 1996. She holds degrees from Juilliard, IU Jacobs School of Music (MM), and the University of Oregon (DMA). Asya lives in Salem, where she enjoys a growing studio of private piano students and continues to collaborate with musicians and composers locally and nationally.
James Harley is a Canadian composer teaching at the University of Guelph. He obtained his doctorate at McGill University after spending six years composing and studying in Europe (London, Paris, Warsaw). His music has been awarded prizes in Canada, USA, UK, France, Austria, Poland, Japan, and has been performed and broadcast around the world. Recordings include: Neue Bilder and ~spin~: Like a ragged flock.
As a researcher, Harley has written extensively on contemporary music. His books include: Xenakis: His Life in Music and Iannis Xenakis: Kraanerg. As a performer, Harley has a background in jazz, and has most recently worked as an interactive computer musician.
Andrew Hosch: A musician and composer who has been experimenting with electroacoustics since the 1970s. Originally from Chicago; Portland resident since 1973; one of the hosts for KBOO Community Radio's "A Different Nature" and Africa O-Yé; owned and operated the now defunct world music shop Timbuktunes.
Violinist Hae-Jin Kim received her bachelor's and master's degrees from the Eastman School of Music, where she was awarded a Prestigious Performer's Certificate and the Starling Foundation Award. As a chamber musician, she has performed with the Free Marz String Trio, NW New Music, Artesan String Quartet, Asiana String Quartet, and Pacifica Trio.
Hae-Jin is a member of the Portland Opera Orchestra, and freelances with the Oregon Ballet Theatre Orchestra and the Oregon Symphony Orchestra. She has a private teaching studio in NW Portland and is a faculty member of the Chamber Music Camp of Portland.
Texu Kim's works have been performed by Ensemble Intercontemporain, Ensemble Modern, Alarm Will Sound, Minnesota Orchestra, National Orchestra of Korea, Seoul Philharmonic Orchestra, among many others. His music has earned awards and honors from the American Modern Ensemble Annual Composition Competition, Copland House Residency Award, the American Prize, SCI/ASCAP Commission Competition, Isang Yun International Composition Prize, to name a few.
Having received a doctorate in music composition from Indiana University, Texu is teaching music theory at Lewis & Clark College and Portland State University. He has been also serving as the Composer-in-Residence of the Korean Symphony Orchestra since May 2014.
Tatiana Kolchanova Tatiana Kolchanova holds a Ph.D. from the Tchaikovsky Conservatory in Moscow, Russia, has 28 years of performing and 21 years of teaching experience.  Tatiana worked as a violinist for the Russian Central Radio and TV Orchestra, and was First Violin for the Glinka State (Russia) Quartet. She has toured extensively throughout the world performing with many well-known musicians at many famous concert halls.
Currently Tatiana lives in Washougal, WA. She is a founder and teacher of the Music&Arts Academy, Camas, WA, and performs with several local chamber music groups.
Theresa Koon composes music primarily for the voice, emerging from a performance career in Germany, Canada and the US.  Operas and song cycles for solo voice and choir make up the center of her work, generally with chamber ensemble or piano accompaniment.  Influences include J.S. Bach, Samuel Barber, Kurt Weill and Arvo Part.  Collaborators have included Fear No Music, 45th Parallel, Artists Repertory Theater, Sinfonia Concertante Orchestra, The Ensemble of Portland, the Resonance Ensemble, Nautilus Music Theater, (Minnesota), the Detroit Institute of ART, and the National Opera Association.   www.promisetheopera.wordpress.com.
Born in Rye, New York, Ronni Lacroute grew up in New York, Washington, D.C., and Europe. She enjoyed a career as a professor and high school teacher of French. In 1991, Ronnie bought 420 acres of rolling hills on sedimentary soils in Yamhill, Oregon and planted a vineyard, later building a winery and a wine business called Willakenzie Estate.
Ronni's true passion is for the performing arts, so she recites poetry around the house and attends both theatre and chamber music concerts several times a week in the Portland area or wherever she might be traveling.
Patrick Jiro Lee studied advertising at the University of Oregon. He believes in the power of art to illuminate, elucidate, and edify. Patrick has been doing the MMM brochures for several years now under the nom de graphique Atelier des Etoiles.
Stephen Lewis is a Portland-based composer, pianist, and conductor whose compositions inhabit the terrain between sound as physical sensation and sound as signifier of culture. Stephen's opera, Noon at Dusk, was hailed as "delectable," with a "constantly shifting sonic world [that] proved fascinating and effective." Upcoming performance engagements include concerts with the Oregon Symphony and Fear No Music's Young Composers Project. Stephen has also performed throughout the United States and in Italy. Stephen holds a Ph.D. in composition and a DMA in piano from UC-San Diego, and a BMus from the Oberlin Conservatory of Music. www.stephenlewiscomposer.com
Flutist Amelia Lukas is the Director of Community Engagement at All Classical Portland, and performs locally with Chamber Music Northwest, Fear No Music, the Astoria Music Festival, 45th Parallel, and Music in the Woods.
As the Founder and Director of Ear Heart Music, Amelia produced over 80 unique multi-media concerts which included over 60 world premieres. Her writing has been published by the Dance USA ejournal, and speaking engagements include both the Chamber Music America and Dance USA conferences, as well as the MATA Festival. She holds degrees from the Manhattan School of Music and the Royal Academy of Music in London.
Robert McBride is concluding a 35-year career in radio this month. For the last 17 years he's worked at All Classical Portland, where he created Club Mod, a Saturday-night showcase for modern music. That lasted for 10 years, with works by Steve Reich and Gavin Bryars inspiring the most listener complaints. After a failed attempt at becoming a rock star, Robert gave up drumming (mostly) and started composing (occasionally) before realizing his mom was right about going into radio.
Portland, Oregon saxophonist, educator, and composer Patrick McCulley is director/sax instructor at the Portland Music Collective. He has performed with the Cascadia Composer's Forum, Classical Revolution PDX, Muse: forward, and the McCulley-Falconer Duo.  McCulley also composes experimental solo sax pieces, which can be heard on his 2015 debut EP Fierce.  He has performed his compositions at numerous local music venues in Portland as well as on KBOO's radio program The Union of Time Thieves. McCulley received his BA in Music from the U. of Oregon in 2009 and his MM from the U. of Idaho in 2012.
Michelle Medler is a multi-instrumentalist, music educator, composer & arranger. She is the co-founder and director of the Portland Youth Jazz Orchestra and has performed with the The Rebirth Brass Band, The Temptations, The Dirty Dozen Brass Band, Charmaine & Charles Neville, Yoron Israel and Rick Peckham. The Shanghai Woolies, The Quadraphonnes, Mystery Seed, Melao de Cuba, and fronts a jazz group under her name.  She has a private lesson studio, works as a clinician and adjudicator, and teaches "Jazz Techniques for Educators" at Portland State University.  Michelle graduated from PSU with a BM (Jazz Emphasis).
Cellist Valdine Ritchie Mishkin performs with the Delphinium Quartet on the All-Classical FM Classical Pub series, and has played in the cello sections of the Oregon Symphony, Houston Grand Opera, Houston Ballet, and on period instruments with the Mercury Ensemble.
Dr. Mishkin serves as adjunct faculty at Willamette University and teaches at her home studio in West Linn. She coaches chamber music and orchestral repertoire with the Portland Youth Philharmonic and the Metropolitan Youth Symphonies, judges competitions for regional and national organizations, and is a clinician for Chamber Music Camp of Portland. Valdine holds a Doctorate and Masters in Music from Rice University. ValdineMishkin.com
Born in France, Kim Mai Nguyen is a Juilliard-trained violist, music educator, and arts advocate. She is a dynamic and charismatic musician who plays everything from Baroque to contemporary; she also explores music from cultures around the world, and has performed and taught in Afghanistan, Belize, El Salvador, France, Guatemala, Iraq, Jamaica, Lebanon, Prague, Vietnam, and the US.
Kim Mai brings her love of education, community activism, and cultural diplomacy to numerous projects worldwide. She has co-directed orchestra workshops in Lebanon and Iraq with American Music Abroad, an organization providing cultural exchanges through the arts. Kim Mai plays with the Portland Baroque Orchestra and the Oregon Symphony.
Evan C. Paul holds a Ph.D. in composition from the University of Oregon and a master's degree in collaborative piano. He works primarily as a collaborative pianist, working with students and faculty at UO, PSU, and the University of Portland, with Portland Opera, Ping & Woof Opera, Cascadia Opera, and OperaBend. He also plays for Portland queer youth choir Bridging Voices. His compositions have been performed in university student and faculty recitals throughout the U.S. and by the Portland Vocal Consort, at the International Double Reed Society Conference, the International Viola Congress, and the International Saxophone Congress, among others.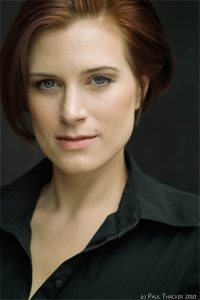 Hannah Penn, mezzo-soprano, enjoys a diverse career as a performer of opera, oratorio, and recital literature. She has sung more than twenty operatic roles with Glimmerglass Opera, Florida Grand Opera, Portland Opera, Tacoma Opera, and other companies. Ms. Penn frequently performs with Portland Opera,
Ms. Penn also enjoys a full concert schedule, having been featured with orchestras around the country, including several appearances with the Oregon Symphony, the Seattle Baroque, the Portland Baroque Orchestra, the Sunriver Music Festival, and the Florida Philharmonic. Ms. Penn is also a dedicated and passionate teacher, on faculty at Portland State University and Linfield College.
Kate Petak is a freelance solo artist and chamber musician, performing everything from baroque opera to 1980s dark wave. She attended Boston University, the Royal College of Music in London, and Ball State University, where she earned her master's degree. Outside of music, Kate is a professional civil engineer, and enjoys hiking and kayaking around the Pacific Northwest.
Bob Priest is founder & artistic director of Marzena (Seattle-Victoria-Portland), MMM, Free Marz String Trio & Ear Trumpet.
After meeting Willie Mays & playing in sundry LA blues/rock bands as a kid, Bob went on to receive his Ph.D. @ the University of Victoria, where he taught the world's first college course on the music of Jimi Hendrix. He studied classical guitar with Pepe Romero & composition with Olivier Messiaen, Robert Ward  & Witold Lutoslawski (Warsaw as a 2-year Fulbright scholar during Martial Law).
Passionate about the saxophone, The Quadraphonnes are adventurous! These strong, talented ladies break the boundaries of the saxophone quartet with their mighty chops, tantalizing grooves, soaring solos and dynamic vocals. Covering a variety of musical styles from jazz-funk-pop, to avant-garde, gypsy-punk and classical, the Quads put on a great show!
In 2014 they released a second album, Get the Funk Out! It is all original funk and features their booty-shaking rhythm section with guest appearances from guitarist, Jennifer Batten. Mary-Sue Tobin, Chelsea Luker, Mieke Bruggeman, and Michelle Medler are multi-talented, serious, and smokin' hot musicians who will blow you away!
Maurice Ravel
Yasmina Reza
Anet Margot Ris is the directress of The Tiny Theater PDX, a pop-up style theater in Portland, OR. She performs her solo work, and teaches somatics/performance workshops in Portland and L.A. She assisted her late husband Scott Kelman for 12 years, was a member of Daniel Nagrin's improvisation group, The Workgroup, in NYC, and Rudy Perez's Dance Ensemble in L.A. She has a BFA from NYU and an MFA from the UW. Her trainings include multiple dance techniques, 'kelmanworks' experimental theater, Michael Chekov theater approach, shamanic studies, and Body-Mind Centering, among others.
Paul Roberts, a pianist, writer, lecturer, inspiring teacher, and a leading authority on the music of Debussy and Ravel has earned the admiration of audiences, critics and fellow professionals worldwide. "Paul Roberts' excellence as a writer on music is matched by his superb talents as a pianist," the renowned American pianist Richard Goode has written.  In Europe Paul Roberts is the artistic director of the international summer school for pianists Music at Albignac, in southern France. In London he teaches at the Guildhall School of Music & Drama, where he has been awarded an Honorary Fellowship (FGS).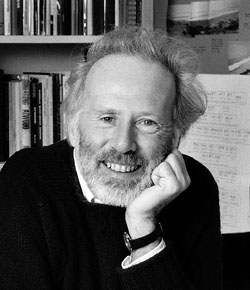 R. Murray Schafer
Cindy Scheel: After twenty years experience in event planning, Cindy created Exuberance Catering to highlight making organic and locally sourced ingredients in beautiful presentations. Committed to the community, a portion of all profits is given to non-profit organizations and arts organizations receive a 25% discount. "I love the arts but I'm a fan, not a performer. My art is food. This is my way of supporting the music I love. I'm a native Portlander, and the food scene in Portland is as vibrant as the arts scene — getting to work at the crossroads between these two is really exciting and fun."
Thomas Daniel Schlee
Tom Stiles is a recording engineer and instructor at Jack Straw Cultural Center, the Northwest's non-profit audio arts center. He does live sound and video work for the Seattle Center Sound Department. He has recorded hundreds of artists in studio and remote locations around the Pacific Rim as well as in Florence, Italy. Tom's stage management credits include Meany Hall for the Performing Arts, the Bumbershoot Festival, the Northwest Folklife Festival, Marzena, Seattle Spring and March Music Moderne. He hopes to remember how much fun he's having tonight.
Igor Stravinsky
William Toutant, born in Worcester, Massachusetts, received his BA and MA from The George Washington University and his Ph.D. in music theory and composition from Michigan State University. He joined the music faculty of California State University, Northridge in 1975. During the next 38 years he taught in the Department of Music and served in a variety of administrative positions, including Dean of the Mike Curb College of Arts, Media, and Communication. For eighteen years he wrote and hosted the weekly radio program, "The KCSN Opera House." His music is available on North/South, Capstone, Centaur, and Navona records.
The Venerable Showers of Beauty Gamelan, directed by Mindy Johnston, is a group of Lewis & Clark College students, alumni and community members, based in Portland, Oregon, specializing in the performing arts of Java. Founded in 1980, the VSB Gamelan has performed throughout the Northwest at hundreds of events.
This historic set of instruments, renowned for its unusual configuration and rare beauty, originated in Central Java, Indonesia in approximately 1880 and was acquired by Lewis and Clark College in 1978. This gamelan was the first of its kind in the Northwest and approximately the tenth to arrive in the U.S.
Jeff Winslow, a fourth-generation Oregonian, seeks the musical heart of natural and psychological landscapes. A late bloomer, his music was rarely heard until Gary Noland brought Seventh Species to Portland and invited him to join in, and David Bernstein asked him to be one of the eight founders of Cascadia Composers. His works have had dozens of performances since then, sometimes with the composer at the piano. composerswatch.proscenia.net/Winslow_Jeff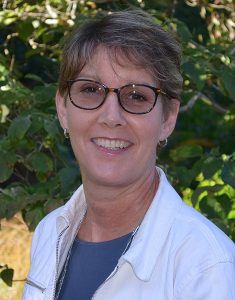 Linda Woody is a lifelong musician with an eclectic musical career. She enjoys writing accessible music in a variety of styles and forms for chamber groups and other ensembles including middle school band, handbell choir, vocal groups and mixed instrumental ensembles. Her works have been performed by members of the Oregon Chamber Players, Big Horn Brass, the Oregon and Vancouver Symphonies and by the Raphael Spiro string quartet, the Madrone Viola Duo, Marylhurst Chamber Choir and bands at Rosemont Ridge and Athey Creek Middle School.
Linda has degrees in music and composition from Marylhurst University and is board member of Cascadia Composers.
Christopher Wicks holds a MM in Composition from the University of Montreal, and is a Fellow of the American Guild of Organists. His music has been played throughout North America, in Korea, and in nine European countries. His opera "Love Is Strong As Death" was premiered at the Mt. Angel Abbey in February. He is also active as a poet and accompanist.
Jennifer Wright is a pianist, teacher, composer, producer, and graphic artist. She holds two degrees in piano performance with studies in London and Germany. Her compositions have been performed at the 29th Annual Contemporary Music Festival in Havana, Cuba (part of the first-ever USA/Cuba composer exchange in 2016), the PDX International Piano Festival, Crazy Jane Composers and Cascadia Composers concerts, and throughout the U.S., England, and Finland. Jennifer has collaborated with artists such as Agnieszka Laska Dancers, filmmaker Takafumi Uehara, aerialist Jordie Campbell, the Venerable Showers of Beauty Gamelan Orchestra, and Ensemble Interactivo de la Habana. jenniferwrightpianostudio.com & skeletonpiano.com